Running a business is hard. We know it.
Today having reliable real-time data is vital to grow and prosper.
SAP Business One is the key for the sustainable growth you deserve.
The All-In-One ERP Solution
SAP Business One has everything you need in one
fully integrated
software solution. Say goodbye to the days of scattered and lost information and welcome
Peace Of Mind
🧘🏻‍♂️.
It's a business management software that allows for an agile management of your business, saving you time and money.
For real
.
The access to real-time data and the ability to create custom dashboards helps you decide based on the best available data, allowing you drive your business to the next level 🚀.
SAP Business One Key Features
Analytics & Reports
Make the right decisions quicker by creating custom dashboards and reports with real-time data available with a few clicks.
Business Intelligence
Benefit from user-friendly and very powerful visualization tools for interactive analysis and excel reporting. Native integration with BI tools.
Cloud
Running your ERP in the cloud keeps data safe and gives you peace of mind. It is also easily scalable according to your needs.
Accounting & Finance
Improve profit margins, decrease errors and make better decisions through accounting, financial controlling, fixed asset management and banking reconciliation tools.
Procurement & Stock Management
Optimize costs and purchasing procedures by having full management of the purchasing and payment cycles, master data management, stock integration between warehouse and accounting and supplier management.
Customer Relationship Management (CRM)
The customer is King. A CRM helps you become more relevant, deliver more value and truly solve your customer's needs. Get control over your sales pipeline, after-sales service and customer support.
Project Management
Organize the stages, define tasks and centralize all your project's related transactions, documents, resources, and activities.
Digital Technologies
SAP Business One integrates technologies like Cloud Computing, Mobile Technologies, Big Data, Internet of Things (IoT) and Machine Learning.
Vertical Solutions
Sharpthinkit developed custom solutions based on SAP Business One for different business areas like Retail, Industry, Logistics and Transportation.
SAP Business One Implementation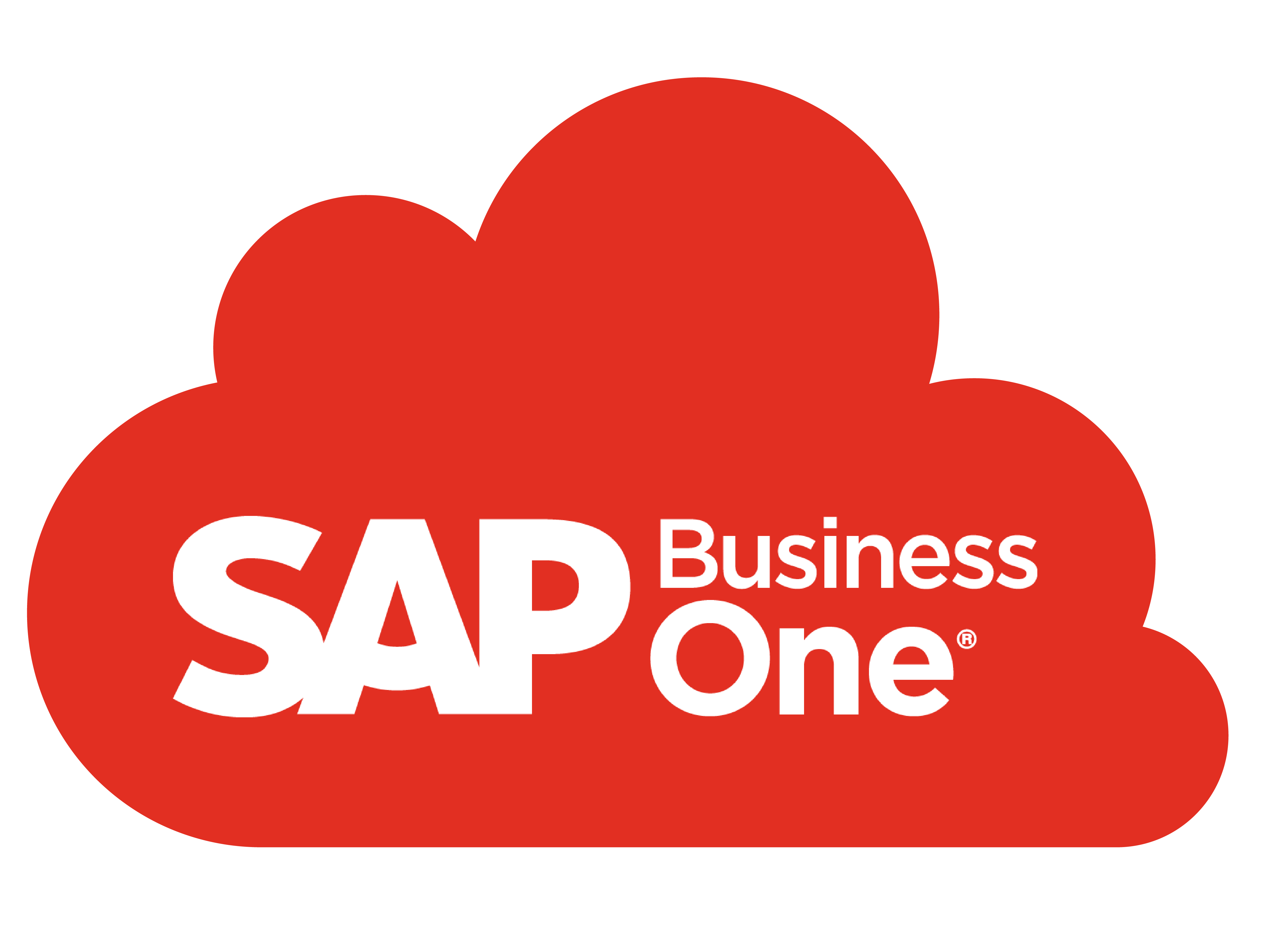 Cloud
You can buy SAP Business One as a Software-as-a-Service (SaaS) running in an easy to scale, secure, efficient and eco-friendly cloud implementation.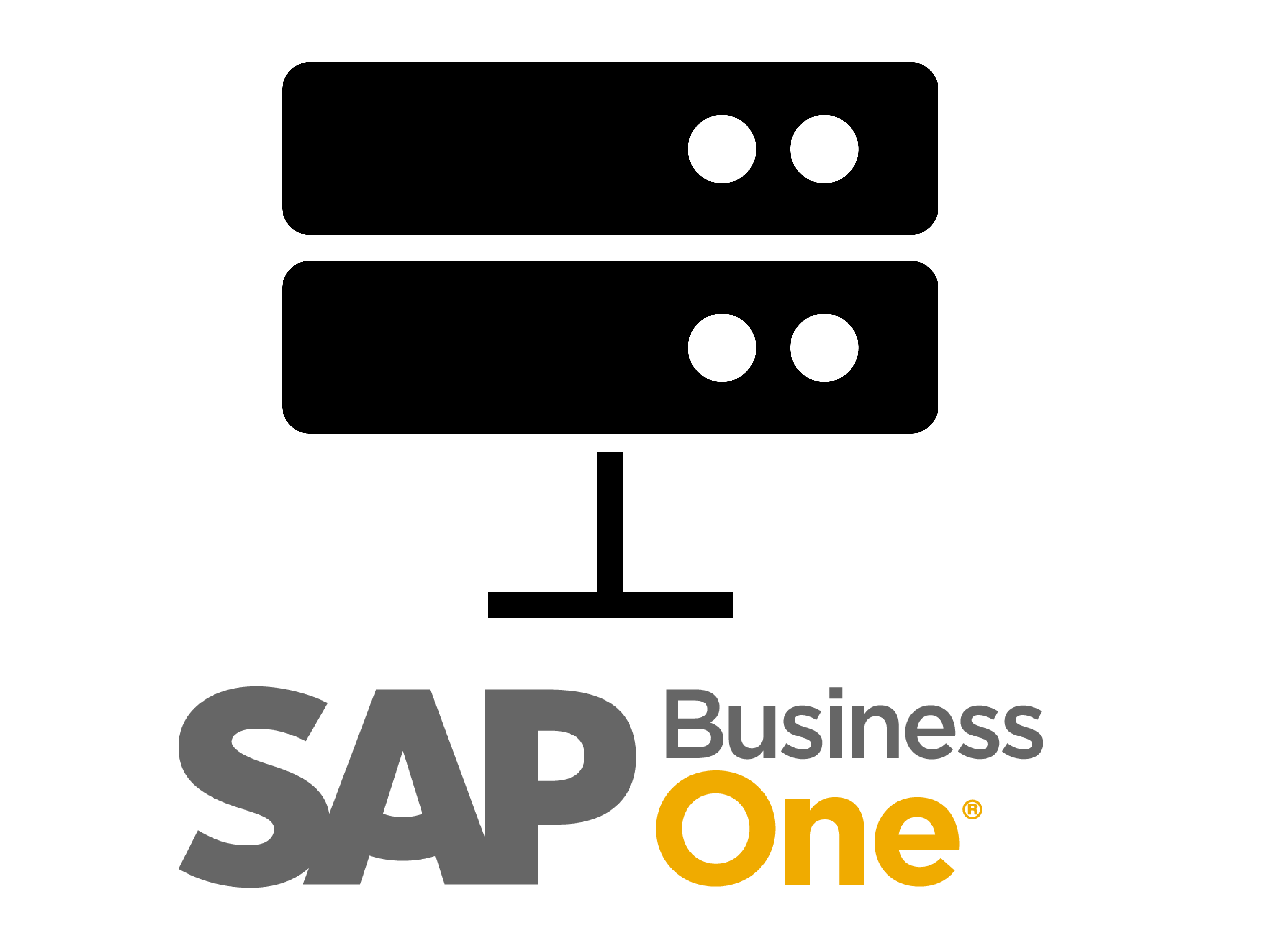 On premise
Run SAP Business One on your own servers and have full control. On premise licenses are different from the cloud's and our specialists will help you decide what's the best option for you.
A small step for you. A quantum leap for your business 👨🏻‍🚀 🌑
SAP Business One Official Presentation
Download the pdf by clicking here.
Trust us on this.
SAP Business One is the key for your sustainable growth 🚀
Our SAP Business One Customers
All of these brands are growing with our SAP Solutions.
Frequently Asked Questions
Some signals to look for to understand if you need an ERP software are the following:
The need to go digital: To make the right decisions in today's fast pacing world managers need to have real-time to the relevant real-time data. As a bonus you will eliminate or substancialy decrease the use of paper
Repetitive tasks: Your team is working long on tasks that could be automated
Lack of integration: You use different software that "don't communicate" with each other, which leads to disperse information and lack of integration
Growing business: Your business needs are surpassing the capabilities and funtionality of your current systems or management software, making your company growth slower or even stalled
Expansion/exports: If you are planning on starting exports to international markets or if you are already doing it, you will need the systems information structure capable of supporting that objective.
SAP is known worldwide for the quality and reliability of its software.
SAP develops software since 1972 and it has more than 103.000 employees working everyday to improve its solutions.
According to official data from SAP:
99 of the 100 world largest companies use SAP
94% of the 500 world largest companies use SAP
97 of the 100 world greenest companies use SAP
99 of the 100 world largest companies use SAP
77% of all world transactions interact with an SAP system
Aproximately 80% of SAP's customers are small and medium businesses
SAP software is extremely realiable and it's the right choice if you want to future-proof scaling your business.
SAP Business One comes with all the modules unlocked. The modules are:
Administration
Financials
CRM (Customer Relationship Management)
Opportunities
Sales – A/R (Account Receivable)
Purchasing – A/P (Account Payable)
Business Partners
Banking
Inventory
Resources
Production
MRP (Manufacturing Resource Planning)
Service
Human Resources
Reports
Yes we do. All of the development services are quoted and sold separately from the ERP software.
Yes, we have vertical solutions based on SAP Business One for Retail, Logistics and Distribution, Carriers and Freight Forwarders (Transports), Chemical and Paint Industry, Production and Manufacturing, and more.
Yes, we have developed many integrations over the years and we can custom develop any new ones that you may need. Integrations are a service sold separately from the ERP software.
We make EDI integrations with Generix, Saphety, Palletways, Routin, and more. We work with formats like EDIFACT, Fortras/BORD512, XML and more specific formats.
About SAP
From Germany to the world, SAP has changed the landscape of the ERP industry.
Nowadays 77% of all world transactions interact with an SAP system.
The begginning
SAP was founded in 1972 by five former IBM employees from Germany: Dietmar Hopp, Hasso Plattner, Hand-Werner Hector, Klaus Tschira and Claus Wellenreuther.
SAP in german stands for System Analyse Programmentwicklung. Which in english means System Analysis Program Development. As the name states, SAP was created to develop the nowadays commonly known Enterprise Resource Planning (ERP) systems.
At the start their vision was to create a software that could integrate all business processes and allowed for the processing of data in real time. As we now know, they excelled in achieving that vision.
SAP started working with just one big company and at the end of 1972 it had already created the first version of it's proprietary software MIAS (Materials Information Accounting System). At this stage the software integrated in one solution the materials, information and accounting management tools.
In 1975 the new Resource Management (RM) system already had features for purchasing, stock and inventory management and billing. SAP installed it's system outside of Germany for the first time in two customers from Switzerland.
In 1980 SAP started developing the second version if it's proprietary software with the goal of targeting international markets. That software was called R/2.
In 1981 SAP launches R/2 and quickly achieves the same levels of stability than the previous version, R/1.
Between 1987 and 1999 the R/2 solution development became the R/3 version of the software, which led SAP to the global success.
A new package for SMEs – SAP Business One
SAP Business One was lanched in 2002 and it was created as a more affordable software package with small and medium businesses in mind.
In 2006 more than 10.000 businesses had implemented SAP Business One and SAP was generating about 33% of it's 3.1 billion euros of revenue through businesses with less than 2.500 employees.
A Disruptive Database Technology
In 2011 the first customers started to use the new in-memory SAP Hana database technology and the data analysis that took days or weeks was now done in just seconds.
Four years later SAP launches it's latest generation software fully supported by the SAP Hana database technology, SAP S/4HANA. SAP S/4HANA still remains as the ERP of choice for big enterprises.
Present
A lot more could be said about the more than 51 years' history and trajectory of SAP.
Nowadays SAP has more than 240 million cloud users, more than 100 software solutions and has the biggest cloud portfolio of any provider, with 57 data centers across 32 locations and 15 countries.
According to official SAP data:
99 of the 100 world largest companies use SAP
94% of the 500 world largest companies use SAP
97 of the 100 world greenest companies use SAP
77% of all world transactions interact with an SAP system
Aproximately 80% of SAP's customers are small and medium businesses
Start your journey to the next level today 🚀